I am really excited to announce that Hoopsy is open for investment via our equity crowdfunding campaign. We closed expressions of interest for this a few weeks ago after getting a HUGE amount of interest in just 4 days. After doing lots of checks and paperwork we have been approved to open to accept investments in the company. I will be raising between $200,000 and $450,000, which basically means that if we don't get offers that equal more than $200,000 the funding doesn't go ahead, and we will accept offers up to $450,000 – once we hit this number we can't take more investment.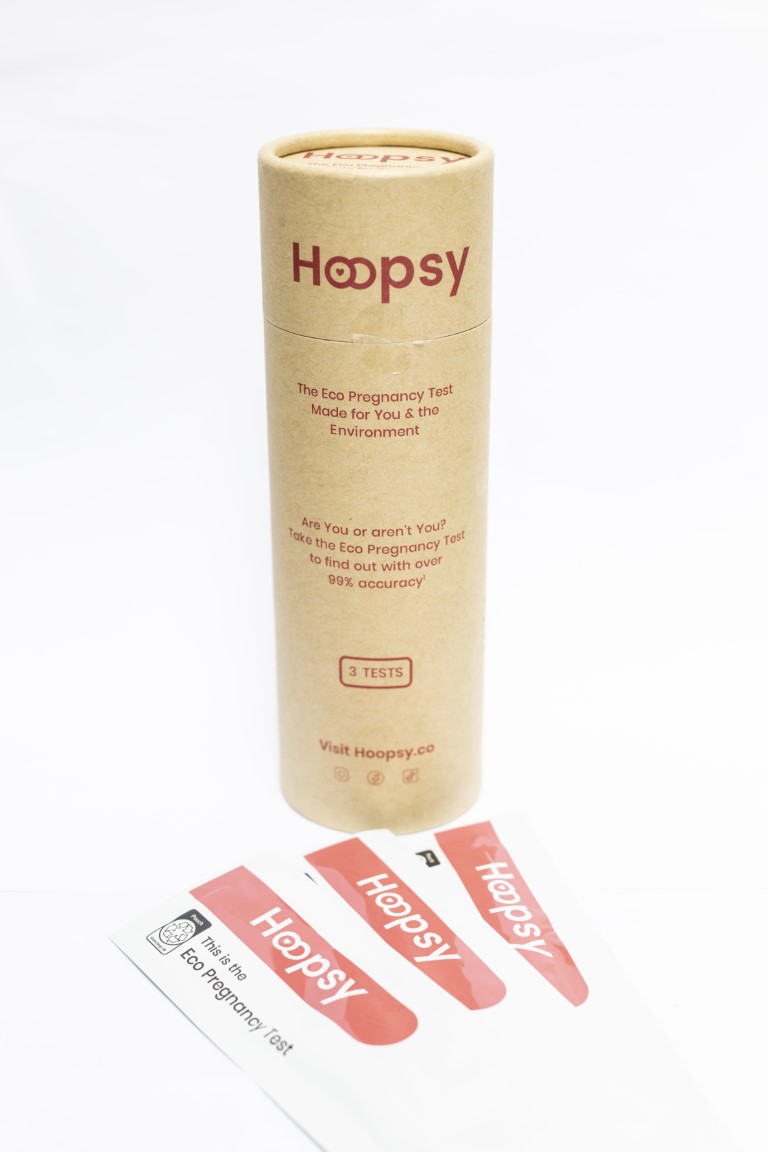 Since the Expressions of Interest opened in May the factory have been busy producing the first run of products. Here is a sneak peek of the packaging that they sent me.
There are 3 sizes of test packs, 3, 5, or 10, and each one contains the Eco Pregnancy tests and instructions in a funky brown cardboard tube. This will really stand out on the shelf in stores, as every other test is in bright coloured packaging.
I can't wait to get these beauties into stores, they will be arriving into the UK next week and can be ordered now online.
As at 25th June 2022 we have two online retailers commited to sell the tests and also an online pharmacy chain called Kamson's who will be doing a trial in 15 stores and if that succeeds be rolling it out to all 79 of their stores.
What I love about the Eco Pregnancy test is that it is made from 99% paper and once they start selling (hint tell all your UK based friends please) every test we sell means ONE less plastic test sold and ONE less plastic test in landfill. I am passionate about the environment and reducing our use of single use plastic and love that I have developed a product that will give me such a tangible measure of success!
So far I have personally funded Hoopsy, but with the interest received from retailers and my passion to develop an even more eco test, Hoopsy needs funds for the UK launch in July, working capital, and development of version 2. The goal of the equity crowdfunding campaign is to raise awareness for the issue as well as find people who believe in the product and what I am trying to achieve.
I would love to you join me on the Hoopsy journey. To invest in Hoopsy, visit Microwd.com.au/offers/Hoopsy
*You should consider the offer document and the Equity Crowdfunding general risk warning before investing.